Eligibility for FMGE June 2021 (FMGE June 2021 Eligibility):
1.Citizenship: Indian citizens, NRI (nonresidential Indians) & OCI (overseas citizen of India or citizen of India) Who pursue their primary medical degrees from foreign countries (Including Nepal)
Exceptions: Indian citizens who pursued their UG/PG from the following countries (Canada, Australia, New Zealand, UK, and the USA) don't require to appear for FMGE/MCI screening test & they can apply for the direct registration in the MCI.
Special case: Eligibility of candidates who have obtained their primary medical qualification from Pakistan shall be subject to their security clearance from the Ministry of Home Affairs (The result of such candidates for FMGE shall only be declared on receipt of MHA security clearance).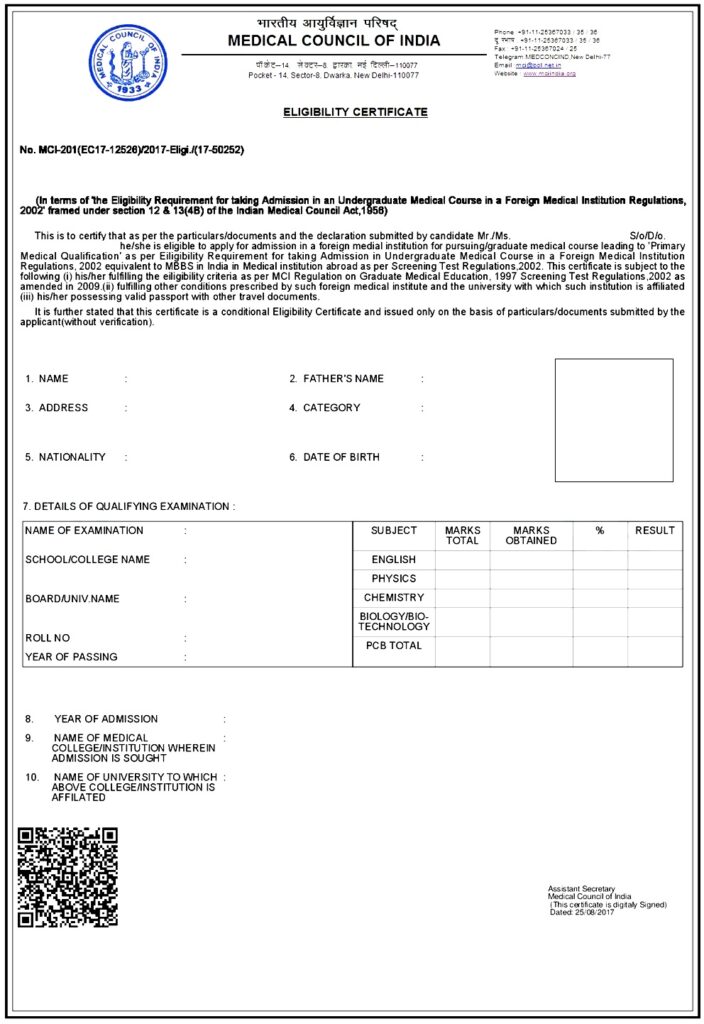 2. Primary medical qualification (MBBS/MD): The medical schools where Indians pursue their primary medical degrees should be listed in the WHO international directory of medical school & MCI recognized colleges list (eligibility certificates should be acquired by all the students from MCI once they apply for the respective universities abroad except for 2013 batch)
The degree should be attested by the concerned authorities & the Indian Embassy/Apostilled to confirm that the recognized qualification for enrollment as a medical practitioner in the country in which the institution awarding the said qualification is situated.
Provisional degree: Provisional Pass Certificates shall be considered in lieu of Degree Certificate as per the regulation of FMGE June 2021 (Pg:31).
4. Cut off date for obtaining the Primary Medical Qualification/Pass certificate for FMGE June 2021: 30th April 2021.
Read more in the NBE Website ↓
---
Expert Opinion & Counseling regarding the Application Process:
Dr. Sayed Abdul Cader MD

Working as an Assistant Civil Surgeon in Royapatteh Government Hospital
Founder Vice-President of RMGA(Russian Medical Graduates Association)
Best doctor award in 2015 of Royapetah Government Hospital
Award for working during Moulliwakkam incident from honorable late Chief Minister J.Jayalalitha
Editor of Quick review series for FMGE
Phone: +91 98843 29457
---
Also Read: